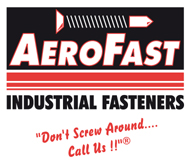 Click on our logo to see products we sell
---
AEROFAST
PRICE LISTS
Prices are subject to change without notice.
List Prices only, please contact your local office for further information.
For Aerofast Australia Pty Ltd customer use only, a password will be required.
E.& O. E. (Errors and omissions excluded).
Subject to copyright.
By downloading these price lists you accept all of the above.
PLEASE CONTACT OUR SALES OFFICES FOR YOUR PASSWORD
ACCOUNT CUSTOMERS USE ONLY
---
Want a 30 day account?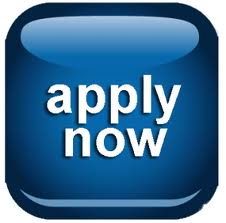 ---
Contact us in Brisbane on 07 3299 4555 or email: sales@aerofast.com.au
Or:
If on the Gold Coast on 07 5593 4550 or email: coastsales@aerofast.com.au
---
SCREW PRICE LIST
Effective
1st
April 2015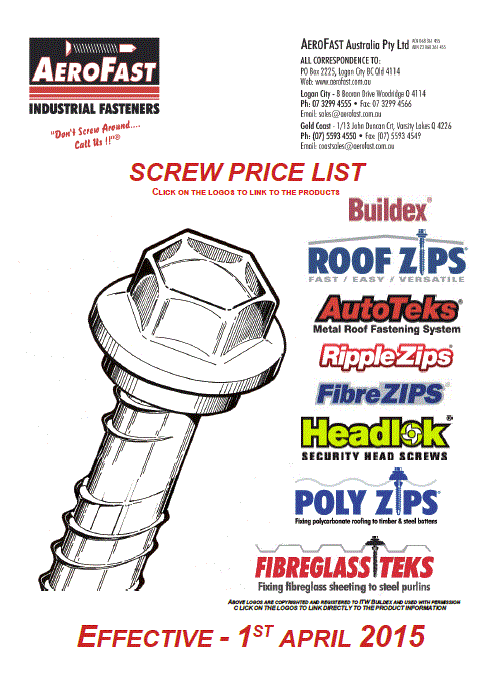 ---
CONSTRUCTION
PRICE LIST
Effective
1st OCTOBER 2013
Update Pending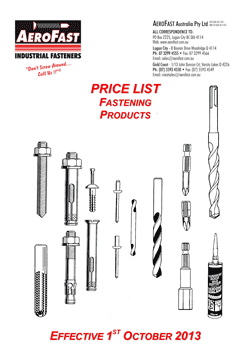 ---
AQUARIUS FLASHINGS
PRICE LIST
Effective
1st OCTOBER 2013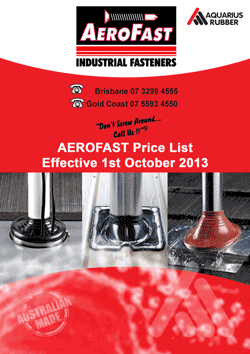 PLEASE CONTACT OUR SALES OFFICES FOR YOUR PASSWORD
ACCOUNT CUSTOMERS USE ONLY